---
Mud bugs at Miller Theater
Surprisingly, one of the first giant crawfish events in Houston happened in the mid 1980's in the middle of Houston's museum district. What began as a desire to shore up a seemingly weak line-up for the annual Miller Outdoor Theater KIKK Country Concert showed the incredible appetite that Houstonians have for mud bugs.
Texans had been traveling for years to Breaux Bridge, Louisiana, home of the biennial Crawfish Festival. I knew about the festival from friends who told stories of a festival so big and so much fun that the town needed two years between each one to recover.
KIKK Radio and Urban Cowboy Craze




I joined KIKK about a year after Aaron Latham had written the Esquire Magazine piece that would become the basis for the 1980 movie, Urban Cowboy. KIKK's twice a year concerts at Miller Theater rode the country popularity wave for over 14 years, bringing in "new" hat acts like George Strait, Alan Jackson and Clint Black and legends like Buck Owens, George Jones and Jon Conlee.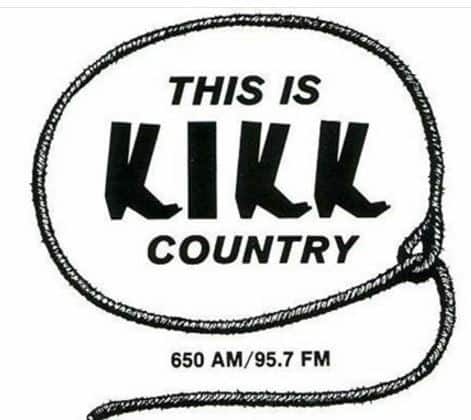 We needed more than music
The line-up for 1985 was not coming together. With country music's on-going popularity, it was getting harder to get the acts we wanted. Brenda Lee was signed as our legend, a newcomer named Jo-El Sonnier represented the emerging performer category and we had an unclassifiable act named Rockin' Sidney, who was about to release a zydeco song called "My Toot Toot". Joe Ladd, KIKK's star picker had never failed to deliver a line-up that mirrored the top of the charts by the time the show came along. I just did not see how he could pull that off with this year's bill. Since Jo-el Sonnier and Rockin' Sydney had a Cajun following, KIKK's promo director, Joan Hayes and I headed to Louisiana to see if we could steal some lightning from the Breaux Bridge Crawfish Fest.
Borrowed from Breaux Bridge
Like St. Martinville, Breaux Bridge is along Bayou Teche and mirrored much of the growth of the older town except during festival time. Shops were staffing up, loading in additional merchandise to handle the thousands of visitors, stages were being built, and food vendors were raiding the crawfish stocks all over the state to satisfy the mud bug craving. Drive-through drink stands sold a potent cocktail called a "Nitro" to get you primed for the party. I got so primed on one-quarter of my Nitro, I had to sit down on a sidewalk curb in front of a general store on Breaux Bridge's main street. We made deals for foam crawfish hats with waving antennae and legs that we could sell at our Houston event. We snapped up crawfish aprons, t-shirts, and coozies but we wanted more.
All about the attitude
That night we came back to see what was energizing the crowd and what we could replicate back home. The afternoon of the following day, Joan and I were walking along a bridge by the bayou. Boats of all sizes and types pulled up on the bayou banks and Cajuns were lounging on the grass, seemingly unfazed by the heavy alcohol consumption of the night before. We heard the best pick-up line ever, as Joan and I strolled by top of the levee. A shirtless man called out, "Cherie, didn't I see you last night on the Johnny Carson show?"
Seagulls in the city
A Crawfish Fest was not just about the food. It was about the indomitable Cajun joie de vivre. We made a deal with a food vendor named Baboo Guidry to deliver 2,000 pounds of live mud bugs to Miller Outdoor Theater for a giant crawfish boil.
Beer and mud bugs made it real. Brenda Lee dazzled, Jo-el Sonnier and Rockin Sydney played the squeeze boxes and for an evening, we were all Cajuns.
The show was a success but we were in hot water with the City of Houston. Presaged the next morning by the arrival of seagulls from the Galveston shore, the smell of rotting crawfish lingered in Hermann Park for days.
Related Blogs
Big Ass Crawfish Festival grabs Guinness World Record