POST MAY CONTAIN AFFILIATE LINKS- READ DISCLOSURE FOR INFO.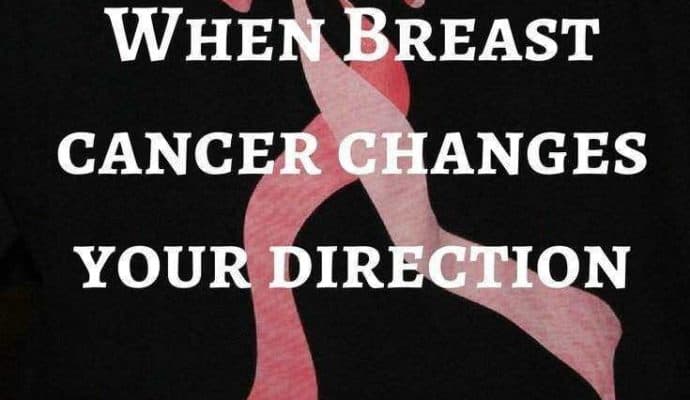 Have you missed a mammogram or are ignoring a lump in your boob because you think you might have breast cancer? Early diagnosis of breast cancer is very, very good! I found that out in 2013 when I got to take a trip on the "breast cancer cruise." My diagnosis was accidental but the outcome was everything I prayed for.
If you are procrastinating, I hope this blow-by-blow story of my cancer trip makes you call or email your doctor right now. Consider this your Breast Cancer Month obligation to everyone who loves and depends on you, including yourself. And if you find out that you've joined this sisterhood, here are some steps to take immediately to help you stay strong in mind and body while you take care of this detour.
Breast cancer hits like a drive-by shooting
This Halloween, I'll be cancer free for four years. Of any eight women, one of us will get breast cancer. Finding out you could have cancer when you don't feel sick is scary, something you can't imagine. It's a little like being the victim of a random drive-by shooting. You hear the shots but surely you weren't hit. [Read more…]