---
Mud bugs at Miller Theater
Surprisingly, one of the first giant crawfish events in Houston happened in the mid 1980's in the middle of Houston's museum district. What began as a desire to shore up a seemingly weak line-up for the annual Miller Outdoor Theater KIKK Country Concert showed the incredible appetite that Houstonians have for mud bugs.
Texans had been traveling for years to Breaux Bridge, Louisiana, home of the biennial Crawfish Festival. I knew about the festival from friends who told stories of a festival so big and so much fun that the town needed two years between each one to recover.
KIKK Radio and Urban Cowboy Craze




I joined KIKK about a year after Aaron Latham had written the Esquire Magazine piece that would become the basis for the 1980 movie, Urban Cowboy. KIKK's twice a year concerts at Miller Theater rode the country popularity wave for over 14 years, bringing in "new" hat acts like George Strait, Alan Jackson and Clint Black and legends like Buck Owens, George Jones and Jon Conlee.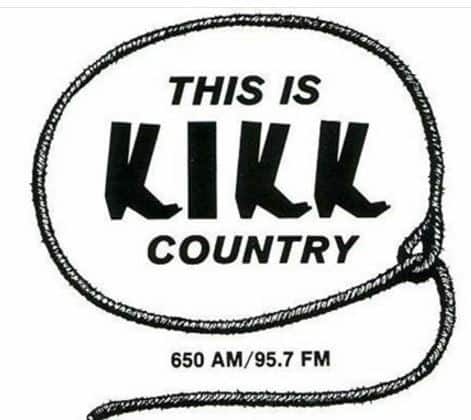 We needed more than music
The line-up for 1985 was not coming together. With country music's on-going popularity, it was getting harder to get the acts we wanted. Brenda Lee was signed as our legend, a newcomer named Jo-El Sonnier represented the emerging performer category and we had an unclassifiable act named Rockin' Sidney, who was about to release a zydeco song called "My Toot Toot". Joe Ladd, KIKK's star picker had never failed to deliver a line-up that mirrored the top of the charts by the time the show came along. I just did not see how he could pull that off with this year's bill. Since Jo-el Sonnier and Rockin' Sydney had a Cajun following, KIKK's promo director, Joan Hayes and I headed to Louisiana to see if we could steal some lightning from the Breaux Bridge Crawfish Fest.

[Read more…]