SpaceX and last battle of the Civil War
The unluckiest Union Soldier in the Civil War saw combat on the road between Brownsville and the Gulf of Mexico. Just a few miles separate the new launch site of SpaceX and the very last battle of the Civil War, fought at Palmito Ranch. Here John Jefferson Williams (1843 – May 13, 1865) became the last Union soldier to die in a skirmish that took place 37 days after Robert E. Lee surrendered to Ulysses S. Grant at Appomattox. Poor John.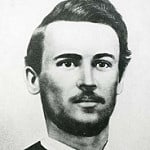 Bad dirt or bad timing?
The battlefield area is as lonely as it probably was when Pvt. Williams fought here, only four miles from a barely alive ghost town on TX SH 4. That settlement is now named Boca Chica Village. Boca Chica Village has gone through three names since it was founded on this far south Texas coast in 1967, just months before Hurricane Beulah paid it a visit. Sounds like in each case, timing was not in Williams or Boca Chica Village's favor.
Maybe timing is right for Elon Musk's SpaceX . This sparsely inhabited stretch of coast is priced right and ready for some recognition. When the SpaceX deal was announced in 2014, it felt like time to visit this Battlefield, Boca Chica Village and the beach that stretched to where the Rio Grande River emptied into the Gulf of Mexico. Our adventure starts here.