This is a sponsored post that contains affiliate links. See disclosure for more info
If your spouse, boyfriend, girlfriend or buddies have been after you go on a cruise and you have been resisting, read this. You're going to want to take this Texas Country Music cruise. I wasn't excited about my very first cruise either. Years ago, Joe Ladd, Mark Chestnutt's manager and the preeminent country music expert in Texas was hosting a group of country music fanatics. I reluctantly came along to help.
That cruise turned out to be an unexpected, over-the-top blast! And a similar Texas Country Music cruise on the Liberty of the Seas is sailing this Labor Day from Galveston. Click here for details. During the day you get to eat, drink, relax and get waited on hand and foot by the crew. Evenings, you have sunset drinks on the deck, get dressed up and see great live country music with no worries about parking or driving. But the real "aha" moment for you may be the same one I had – how much fun it was to spend time getting to know new friends who like the same things.
This Texas Country Music Cruise is perfect
I'm thrilled a Texas Country Music Cruise is sailing from Galveston with some advantages over my first fun country music cruise:
Galveston departure – NO hassle or expense for flights. And if you do need to fly in, you can take Southwest and fly into Hobby so you'll be half way to Galveston when you land.
Labor Day weekend departure – you'll be more than ready for cooling sea breezes and time in the Caribbean after a typical Texas summer
Live Country Music – A blow-up country concert finale with Jack Ingram plus thee additional country concerts. You'll see finalists from "The Voice" and reality series "Next Great Family Band" plus award-winning artists from across Texas. It's a chance to watch, meet and mingle with some standout Texas Country Music stars.
(One tip, I always seem to get my best cruise deals when I call and talk to a human. The cruise website gives you the option of talking to Cynthia at 832-298-9898. This way you are able to ask about any incentives and such.)
Cruising hits everyone's sweet spot.
A cruise like this has something for everyone. It's perfect for a couple or a couple of friends because you're not always locked into what the entire group is doing. You want to work out, fine. You want to just lounge around the pool doing nothing, even better. Then when you want to all party together, it is just right down the hallway or the deck.
Okay, let talk about who is playing on the Texas Country Music Cruise and the places you'll get to visit. You can also click here to book and get complete details and the itinerary.
Texas Country Music Cruise Concerts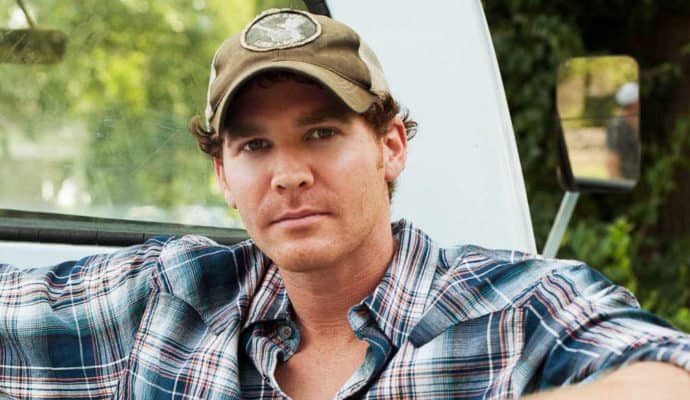 Curtis Grimes "Anchors Away, Boots Up Kick-Off" Show
Sunday, September 3 –
As we sail into the Gulf of Mexico, Curtis Grimes is going to kick off the Texas Country Music cruise and get the party started. It's your chance to get to know your cruise buddies and get a taste of what's ahead. If you don't know Curtis, here's his elevator pitch. In 2011, Curtis was a Texas college baseball player who was given a chance to appear on a new reality TV show called "The Voice". Having nothing to lose, Curtis auditioned for the show and ended up finishing in the top 10 under Coach Ceelo Green. He been entertaining crowds all over Texas ever since and now he's playing for you and your group.
Matt Kimbrow's "Guys Night Out" w/ Jake Worthington and Dalton Domino
Monday, September 4 –
Labor Day will be a complete day at sea doing absolutely whatever you feel like doing. That night, another live concert. Matt Kimbrow is one of the rising stars on the Texas Red Dirt music scene. Jake Worthington is another "Voice" alumni – the 2014 "Runner-Up. Jake also had a hit with a remake of Keith Whitley's "Don't Close Your Eyes", one of my all-time favorite songs. Good choice, Jake. And Dalton Domino has to have the very best country star name of all. It's a guys night out and we all get to tag along.
Bri Bagwell's "Girls with Guitars" w/ The Rankin Twins and Abbi Walker
Tuesday, September 5th –
You'll have another relaxing day at sea to get ready for a girls night out. Get tanned, get massaged, have a facial and shop for a great dress or top or some new jewelry, then show up. That's what Bri Bagwell, four time Texas Female Vocalist of the year would want you to do. Heck, Bri or Abbi Walker might be on the next massage table getting ready for the third concert on the Texas Country Music cruise.
Bri is one kick-ass country singer comfortable performing along side Texas country legends like Mark Chestnutt at the Texas Country Music Awards or kicking back on stage in Fulton at Texas Game Warden Fishing Tournament concert. I'm particularly anxious to hear the Rankin Twins and their "blood harmony". Years ago, one of the Gatlin Brothers told me about blood harmony, the sound of people closely related singing together. These voices often share close similarities which brings a kind of shimmering tone to the music. These twins must have it because critics are talking about their impeccably tight harmonies. They were also one of the Top 3 finalists on the reality series, Next Great Family Band.
Then there's Abbi Walker. I met Abbi and her husband a few weeks ago. She will be a blast to hear and hang out with. She's this wild-eyed, big dreaming, hard working, 4th generation Preacher's daughter from South Texas with a big voice and plenty to say. She's doing something right because Abbi has been Nominated for the Texas Regional Radio Music Awards New Female Artist Of The Year,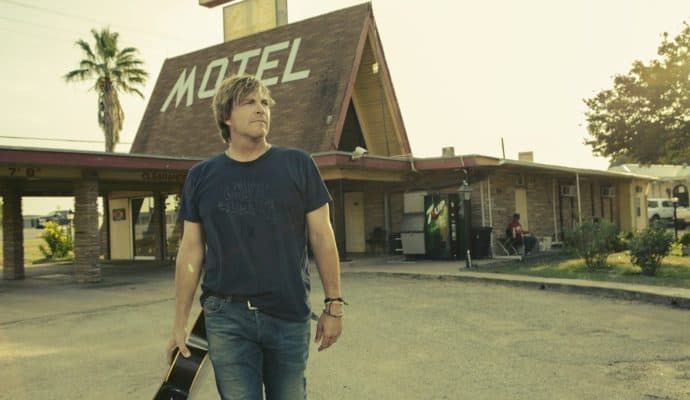 Jack Ingram @ "Lone Star Finale"
Saturday, September 9th –
You are going to find out that you are having so much fun that the cruise is over way too fast. You'll want to hang on to those good feelings as long as possible, So on that last night of the cruise, after hearing some of Texas's best country acts on the way down and visiting the beaches, reefs and Mayan ruins of Roatan, Costa Maya , and Cozumel, Jack Ingram is going to put the finishing touches on an incredible Labor Day week with his show.
Jack is an SMU boy who was voted the Best New Male Vocalist in 2008 by the Academy of Country Music. Ironically, according to Jack, this "new male vocalist" had already been playing honky-tonks, theaters and stadiums for over 15 years by then. He's had top hits like "Wherever you are", "Love You" and "Barefoot and Crazy", which you may be feeling at this point after the Texas Country Music Cruise. Now you've seen the line-up. Click here for more details and to reserve your cabin on the Texas Country Music Cruise.
Our Ports of Call
After two wonderful, unscheduled days at sea and three country concerts, we're going to get to visit tropical ports in Honduras, the Yucatan and Cozumel. Since we arrive at each port early (7-8a), you'll have an entire day to explore and enjoy each one. Here my recommendations for each stop.
Roatan, Honduras
The largest and most developed of Honduras' three Bay Islands with an average daily temperature of 84° F , so it should make us Texans feel like we've landed in Heaven. Check with the ship's excursion desk to schedule some adventures. Scuba diving/snorkeling is the main allure of Roatan with some really world class reefs. If you want to keep your head above water, there is good fishing for Marlin, Tuna and Wahoo. Again, check with excursion desk to find a guide. As far as beautiful beaches, West Bay Beach seems to get the most enthusiastic response on TripAdvisor.
When we visited Roatan a few years ago, we took a trip to Little French Key, a small, secluded, private island resort. We spent the day lying on their uncrowded beach, looking at their animal menagerie and swimming. Here's how their website describes it – "several white sand beaches, numerous bars, including a swim-up bar in the clear Caribbean Sea, three restaurants, two on the water and one on the white sand beach, two Jump platforms for your enjoyment; all created with utmost respect for the environment and the wildlife that is part of this amazing place." That pretty much covers it. You may have to book an excursion here directly with Little French Key.
Costa Maya, Mexico
Costa Maya is new to me. The port was completed and opened in 2001 specifically to cater to cruise folks. It sounds nice but a little like Disneyland instead of an historic original. For me that could be a black mark but then I learned about the Mayan ruins at Chacchoben from Cruise Critic. Erase the mark and give Costa Maya a gold star. The ruins date from around 350 AD and are in a jungle setting roughly an hour from port. Largely unexplored until 1999 and much of it still not excavated, you can climb the steep stairs of "El Gran Basamento," The other Cruise Critic recommendation is Xcalet, a small, off-the-beaten-path village within the Xcalak National Reef Park. It's is about an hour away from the port. Visitors can dive or snorkel among shipwrecks in Chinchorro Banks, Mexico's largest coral atoll. That sounds very appealing.
Check with the ships' excursion desk to arrange tours in Costa Maya. While I have booked tours directly (without the excursion desk involved), be aware that if your tour has some kind of delay, the ship could sail without you. I'm told that excursions booked through the cruise line don't have that worry.
Cozumel, Mexico
Cozumel is your last stop and one I've visited many times before both on and off cruise ships. It is especially fitting that the Texas Country Music cruise dock here because at one time Cozumel was part of Texas. I'm not kidding, it was for a few days. On July 13, 1837, the commodore of the Texas Navy sailed to Cozumel, raised the Texas flag on the beach and appointed a local mayor who swore allegiance to Texas. President Sam Houston was not amused but I think it lend a special flavor to visiting Cozumel.
Unlike the more manufactured tourist destinations in the Yucatan, it wasn't until the 1960's that this once-sleepy fishing village became a tourist attraction. A documentary aired in which Jacques Cousteau declared it one of the most beautiful areas in the world for scuba diving. Bang, Cozumel was "discovered."
Yet, in spite of more than one million cruise visitors a year, only one-third of the island has been developed, leaving large stretches of pristine jungle and sandy beaches basically untouched. That makes Cozumel a great place to explore.
You can visit the Mayan ruins sites at San Gervasio or get a glimpse of the beautiful reefs in the comfort of a glass-bottom boat tours. As far as shopping, I've had some great finds in the San Miguel de Cozumel, the main town on the island.
One of my favorites is Chankanaab National Park which has a a nice beachfront with a bar and grill, botanical garden and archaeological park. You can pay to swim with the dolphins at the Dolphin Discovery program, something you should do at least once in a lifetime.
I also love renting a Moped and toodeling around the less settled part of the island. Be aware that cruise ships worry about your safety with erratic drivers and less than smooth roads. And you don't want to have anything get in the way of seeing Jack Ingram at the finale show on September 9.
Pretty Perfect for Texans
All in all, I think the Texas Country Music cruise sounds tailor-made for Texans. You get Jack Ingram and lots of country music. Your ships leaves from Galveston. The cruise is over the Labor Day holiday, so you don't have to take as many vacation days. Plus you get a few days away from September heat which we all know is hotter than the summer!
Let me hear from you
It's probably smart to book your cabins now (click here) if you're thinking about going. This is Texas, it's country music – cabins are probably going to go quick. You can also get more info at that same site.
I'd love to hear from you. Tell me what do you think of cruising and these ports, the line-up, whatever. I like getting your feedback!
[I received compensation in exchange for writing this review however, all opinions are my completely my own and reflect my personal experiences and enjoyment of cruises and country music!]