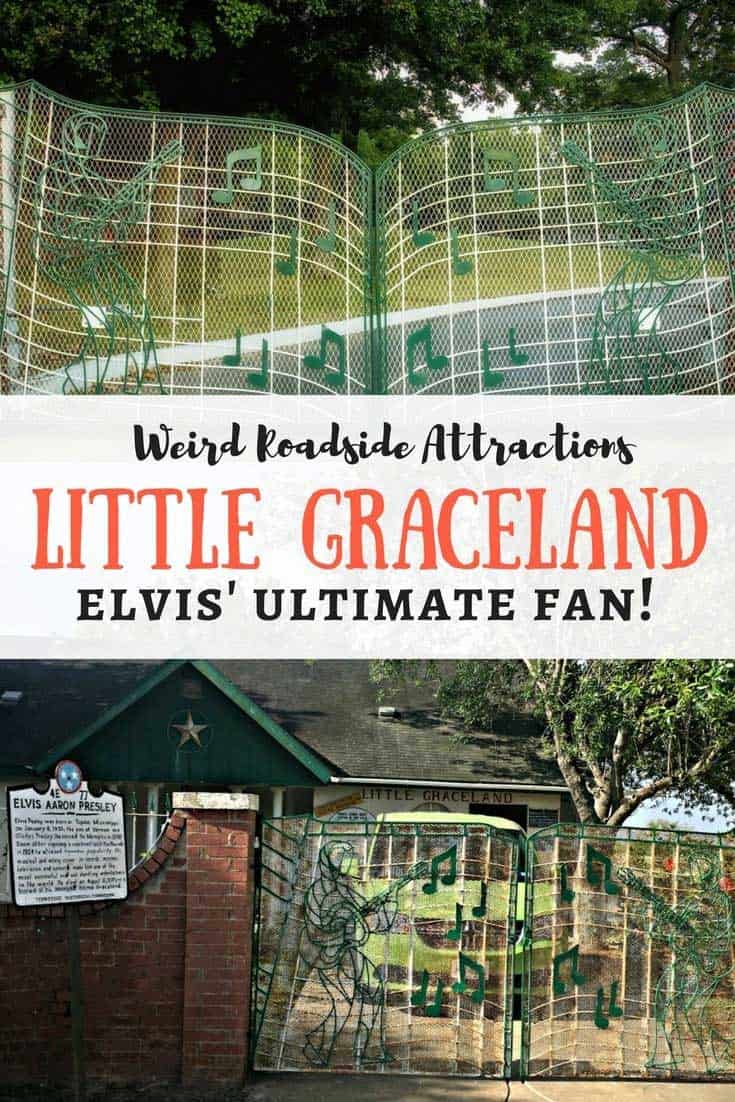 You know you are almost to the very tip of Texas and South Padre Island when see "Little Graceland" painted on a small stucco house that fronts Highway 100 in Los Fresnos. Only thirty minutes to go to the island and I'm usually stir crazy from hours on the road. For that reason I've always passed by this quaint curiosity.
I should have made myself pull over and and explore what lies behind the elaborate wrought iron gates that replicate the music themed ones at the original Graceland.
This king has left Little Graceland
I stopped this time but didn't go past the gates because Little Graceland's king had died just a few days before. Simon Hinojosa Vega had passed away at 81 from respiratory failure. In fact, the reason his passing merited an article in the Valley Morning Star was his devotion to the King of Rock and Roll.
You see, Simon served in the US Army with Elvis from 1958 to 1960 in Freiburg, Germany. Presley made a lasting impression on Vega. Simon returned to his hometown and worked as a teacher, bus driver, school janitor, barber and founder of the Los Fresnos Softball League. But his claim to fame was the path he took based on his years in Germany with Elvis.
Little Graceland, one man's tribute
He not only turned his house into an Elvis Presley museum generations ago, he organized an annual and sometime semi-annual Elvis Fest. Vega filled it with Elvis mementos, clothing, clocks and more. According to his daughter Rosie, Simon had also written a book called "Service with the King". This book is now with a publisher.



Vega was definitely hands-on with Little Graceland. Rosie told the paper that "somebody would come every day and he would come out and do like a 20-minute speech and walk around and explain everything. He was his own tour guide."
Will Little Graceland Survive?
No one knows what is to become of Little Graceland, but even if it survives, I deeply regret not going by while Simon was still around to take me through it.
How many other small towns contain a wonderful off-beat monument to someone's enduring passion? Simon Hinojosa Vegas lets us know there is always time to spend a few minutes checking it out.
Go slow in Los Fresnos
A side note: If you visit, be aware of this. Los Fresnos is in the lower Rio Grande Valley and has some serious policing when it comes to enforcing the speed limit. The town is located less than thirty minutes from the Queen Isabella Causeway and good times on South Padre Island. Just don't ignore the speed limit signs or you'll have an unexpected vacation expenditure.